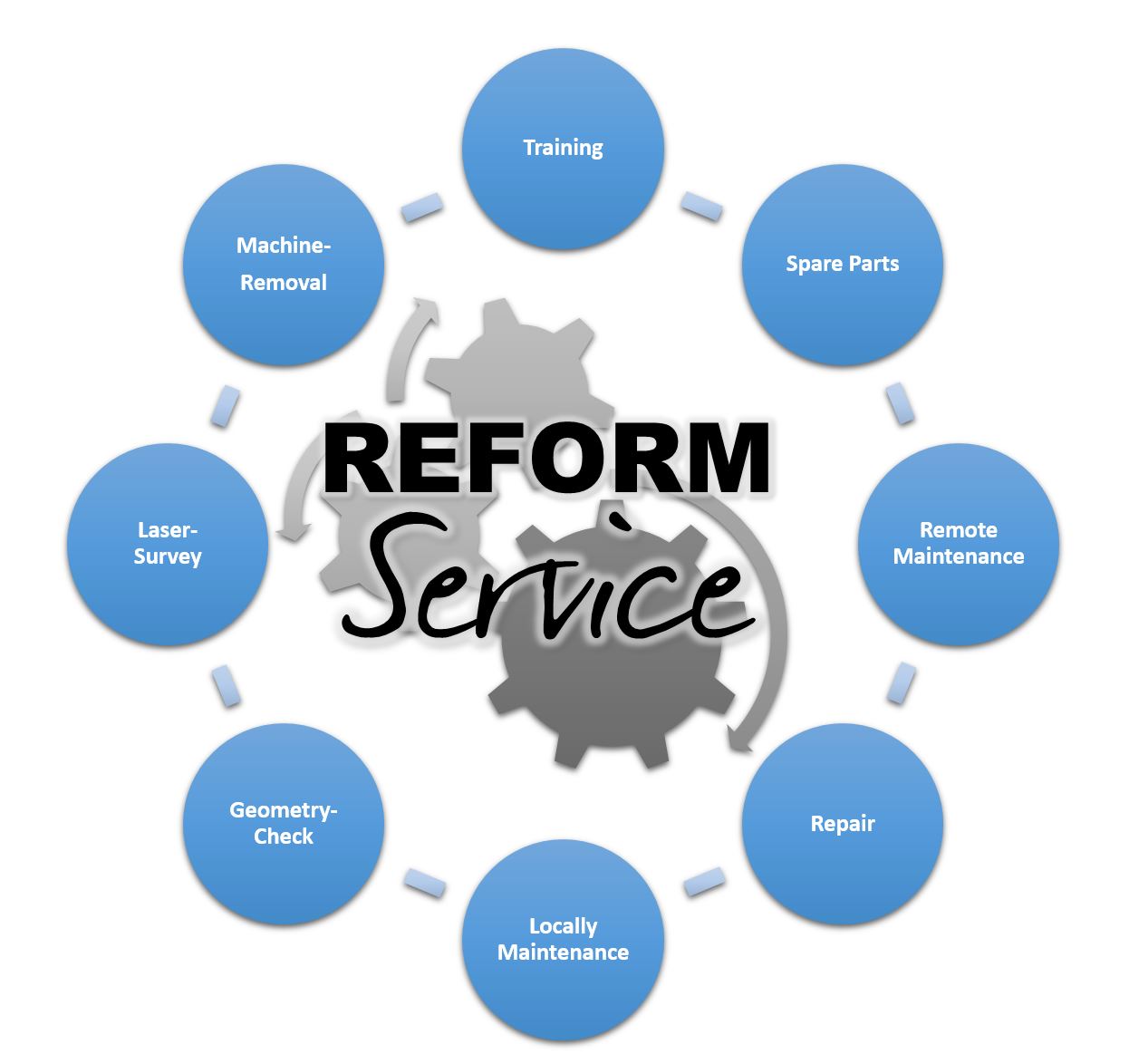 Partnership with the costumer does not end with the delivery of the ordered machine.
In order to enable the customer to produce continuously, he can rely on services such as:
Training
Spare Parts
Remote Maintenance
Repair
Locally Maintenance
Geometry Check
Laser measurement with length compensation
Machine Removal
REFORM service contracts:
Preventative reparis with maintenance agreement
Remote Maintenance
24 Hours Hotline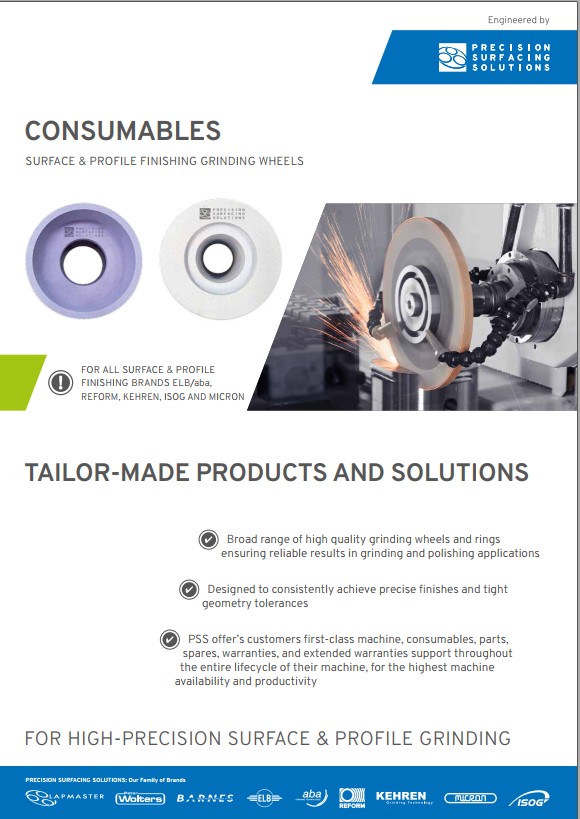 Download_Data_Sheet_Consumables
 Do you have an actual service demand on your REFORM machine, then please send us an Email directly to service@reform.de
Please provide the following information:
Company name
Contact person with complete contact details
Machine identification (for example AR21 Type 5)
4-digit machine serial number (for example 8177)
Short description of the problem (mechanic, electric etc.)
We will get in touch with you as soon as possible to solve your machine problem.