REFORM Special
---
Here you can find an overview about realised projects of Special Grinding Machines: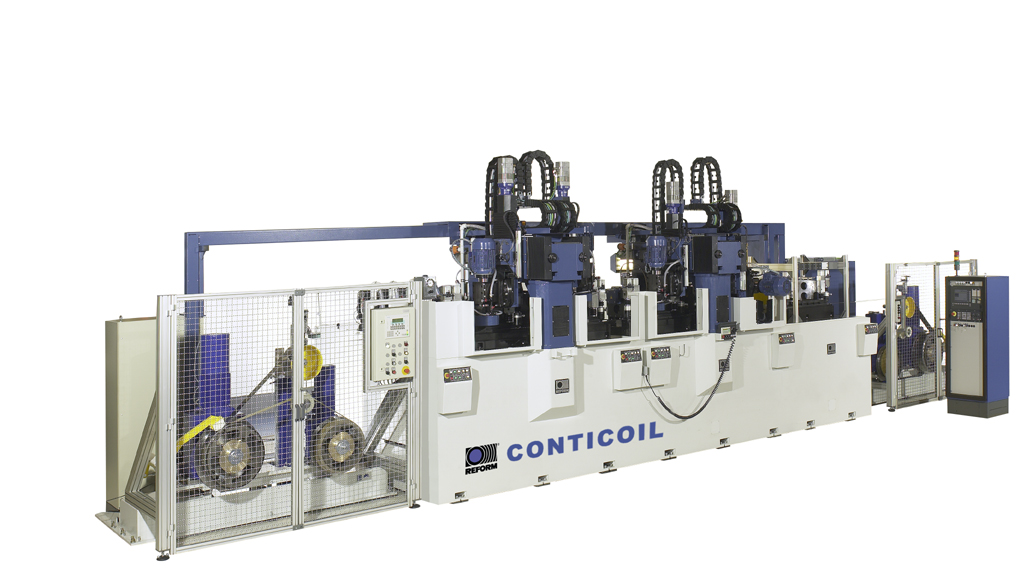 CONTICOIL
Conticoil is a heavy duty grinding machine for machining of band steel.  By a continuous grinding process with up to 4 grinding heads, different chamfers at the front edge of the band steel can be formed.
---
SLIDER GRINDER
Pendulum grinding machine for production of profile guidance slide for compact guideway systems.